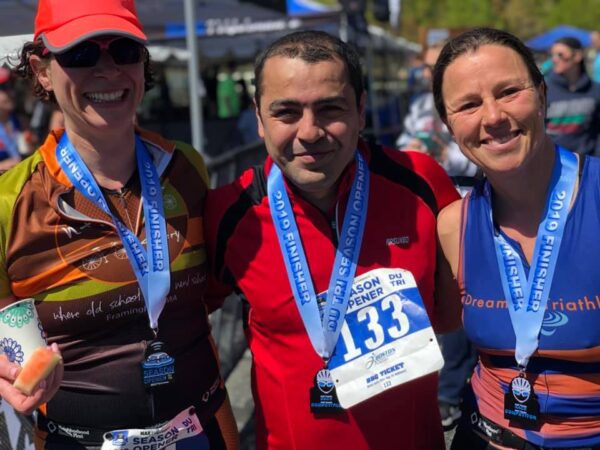 There are plenty of books on training and plans available online, so why would you need to work with a coach? Here are just a few of the benefits that a coach can provide:
Enable you to put all of your mental focus in to executing the training. You don't need to think about which workouts to do when, and for how long.
Help you nimbly work through obstacles. An online training plan can be a guide for your workouts, but what happens when something interrupts your schedule, like an injury, sickness or family/work issue? A coach will work with you to adapt your training schedule in a way that works for you.
Remind you of the big picture. On my regular calls with athletes, I provide data to show where they've come from, and how they are progressing. It shows us if the training is working as it should, or if something needs to be tweaked. Seeing their progress helps keep my athletes' motivation up.
Provide resources. When my athletes have questions about gear, nutrition, pain etc, I either provide guidance from my knowledge/experience or I refer them to a trusted resource. Most coaches have a network of other coaches and professionals that they are connected with.
Support you and hold you accountable. As an athlete, you may sometimes feel like the odd man out, and not really have others in your life who support your training. Your coach will not only support, and applaud your training, but also hold you accountable when you're having challenges getting it done. I've been know to always be ready with an uplifting pep talk when my athletes' need a little boost.
Keep things interesting for you body and mind. Particularly in these times of COVID, when there haven't been races happening, I've been working closely with my athletes to create exciting, non-race goals, and keep the workouts varied and fun. Varying the workouts is important in order for the athlete to progress, since the body adapts to training that you give it.
Are you interested in learning more specifically how a coach can support you in achieving your goals? Send me a note to set up a complimentary call to discuss your goals. I look forward to connecting with you!