As a USAT Level 1 Certified Coach for the past ten years, I've coached 100+ of athletes to the triathlon finish line. As an experienced endurance athlete, two-time Ironman triathlete, ultra distance trail runner and marathoner, I believe that training for sports in an analogy for life. The skills that you develop through training can help you to perform better in all aspects of your life. I work with athletes of all ages who are new to running or triathlon, or who are taking on a new distance. The training meets you wherever you are currently, and gradually progresses as you do.
My training programs take a holistic approach, taking in to consideration the athlete's goals, as well as current level of fitness, prior experience, lifestyle, and outside commitments, to create a perfect fit. I'm accessible to my athletes, whether it's to listen and provide feedback, or boost their motivation with a pep talk.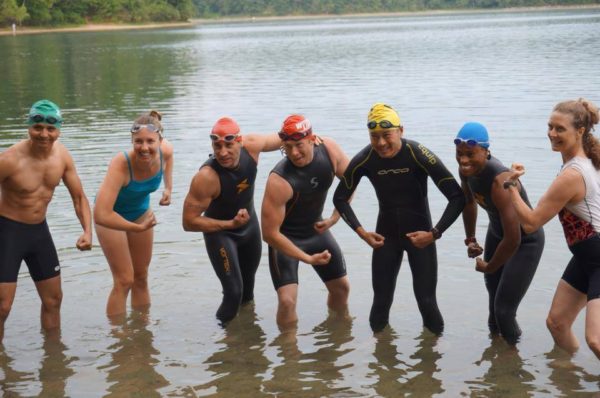 What are you waiting for?
I'd love to connect with you to learn more about your experience, your goals, and how I can support you.
Meet those who Live Well and Train Well.
I am nothing without my clients and I relish the time that we have together. I am as invested in their successes as they are and I love being part of the change.
"Thanks to Jean I completed my first ever triathlon! She was so good about making a training plan that worked around my schedule. She answered all my questions and really put my mind at ease. Using a coach to train for my first tri was definitely the way to go! I am now hooked on triathlons and can't wait to use Jean as coach again!"
Diane
57 year-old businesswoman
"I'm loving your [Total Fitness] class. Thanks for working so hard to bring us such awesome classes. You're helping me turn into an 'ex' couch potato. You do such a great job keeping an upbeat vibe....I'm finding I like the workout - this is a minor miracle and you should give yourself a ton of credit for that! Thanks for all you're doing - it makes a difference!"