This is a rare opportunity to take a ChiRunning workshop directly with Danny Dreyer, the creator of this technique, here in Boston!
When: Saturday, October 12⋅9:00am – 4:00pm
Where: TBD, Boston, MA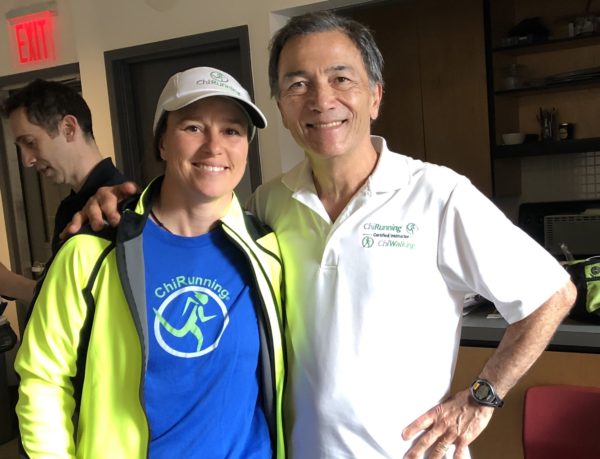 Danny Dreyer, ultramarathoner, best- selling author, and ChiRunning founder, will share the keys to easier and enjoyable running. Assisted by a team of Certified Instructors, Danny will give you the personalized feedback you need to take your running form and practice to the next level.
Is this the workshop for me?
Yes! Runners and run-walkers of all capabilities will benefit from this workshop, from beginners to seasoned marathoners and elites.
What Your Workshop Includes:
Learn to Run Injury- Free – Leave knee pain, IT- Band Syndrome, and other aches and pains in the dust. Danny has combined his 20+ years of running and T'ai Chi practice to create a running technique that is proven to reduce impact*, which significantly reduces injury and risk of injury. In this workshop you'll learn how, and why, it works.
Run Farther and Faster with Less Effort – Streamline your running by using your energy wisely. With good body mechanics, relaxation and breathing techniques, you'll learn how to prevent fatigue, improve your endurance, and gain speed.
Tips to Train Your Best – Whether you're training for a marathon or your first 5K, ChiRunning will help you master your next race and minimize recovery time.
Plenty of Practice – You'll practice running drills and exercises designed to help you instill the technique in your body.
Breathing Skills – Learn effective breathing techniques to make running easier and energizing
The Scoop on Shoes – Barefoot? Minimal? Stability? Danny is a running shoe tester and a true authority. He'll explain your shoe options and how to choose the one that's best for you.
Answers to All Your Running Questions – There will be a Q&A during lunch, so bring all of your questions!
When you sign up for Danny's workshops, you'll automatically be entered in a drawing to win a free, 30-minute Virtual Coaching follow-up session with Danny – a $110 value. Danny will pull the winner's name from a hat during the workshop.