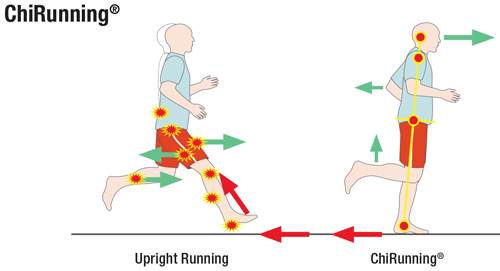 8 Week Morning ChiRunning Workshop - Uxbridge, MA
In this class, you'll practice the ChiRunning technique, build up your fitness, stamina and confidence! In the event of bad weather, classes will be rescheduled. All fitness levels welcome.
Program Includes:
-8 Week Training Schedule
-Weekly Topics: Posture, Breathing, Pacing, & more!
-Weekly Informational Email Updates
-Gear Needed: Workout Clothes, Running/Walking Sneakers, Water.
**Most Health Insurance Providers Will Reimburse $150/Year for Fitness Classes
________________________________________________
8 Week Evening ChiRunning and ChiWalking Workshops - Milford, MA
ChiRunning Class Tuesdays
Date: Tues, April 16 - June 4th
Time: 5:30pm - 6:30pm
ChiWalking Class Wednesdays
Date: Tues, April 17 - June 5th
Time: 5:30pm - 6:30pm
Location for Both Classes: Milford High School Track Flagpole, 31 West Fountain Street, Milford, MA 01757
Registration for this program is through Milford Community Use website. On the left side navigation, click Adult/Spring, the fitness.
Class description is the same as the above eight week class in Uxbridge.
________________________________________________
Half Day ChiRunning Workshop - Whitinsville, MA
Date: Sat, May 4th
Time: 9:30am - 1:30pm  Cost: $135
Learrn to run easier and injury-free! I will guide you through many exercises and drills designed to leave you with a clear sense of what the ChiRunning technique feels like in your body. We will not be doing lots of running (contrary to what you might imagine), so no matter what condition you are in, have no fear. We will spend time alternating between demonstrations, fun exercises and technique drills ... the nature of the day will be relaxed, full and inspiring.
________________________________________________
Free Introduction to ChiRunning Talks
Curious about ChiRunning? Join me for one of my upcoming free talks, where you'll get a feel for what it's all about. No registration required. You don't need full running gear to attend, but sneakers are recommended.
Dates & Locations:
6:30-7:30pm Thursday, March 14th - Miles to Go Sports, 160 Worcester-Providence Turnpike, Sutton, MA 01590
10:00am-11:00am Saturday, March 16th - Uxbridge Library, 15 N Main St, Uxbridge, MA 01569
6:00-7:00pm Thursday, March 21st - PR Running, 18 Lyman St, Westborough, MA 01581
6:00-7:00pm Tuesday, April 9th - Rhode Runner, 657 N Main St, Providence, RI 02906
6:00-7:30pm Thursday, May 2nd - REI, 375 Cochituate Rd, Framingham, MA 01701 Register Here