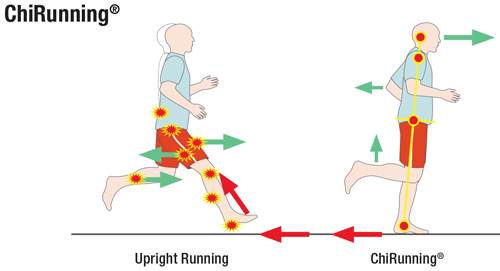 Curious about ChiRunning? Join me for one of my upcoming free talks. In this introduction you will learn:
-The Background on How ChiRunning Started
-The Four Main Components of ChiRunning
-How to Align Your Posture
-How to Start Moving with the ChiRunning/Walking Technique
Dates & Locations:
6:30-7:30pm Thursday, March 5th – Miles to Go Sports, 160 Worcester-Providence Turnpike, Sutton, MA 01590
6:30-7:30pm Tuesday, March 10th – REI Boston, 401 Park Dr Ste 103, Boston, MA 02215
6:00-7:00pm TO BE RESCHEDULED- REI Reading, 279 Salem St, Reading, MA 01867
6:30-7:30pm TO BE RESCHEDULED – PR Running, 18 Lyman St, Westborough, MA 01581
9:00-10:00am TO BE RESCHEDULED – Marathon Sports Shrewsbury, 50 Boston Turnpike, Shrewsbury, MA 01545
7:00-8:30pm TO BE RESCHEDULED – Sports Rehab Unlimited (SRU), Essex Sports Center, 15 Manning Ave, Middleton, Massachusetts 01949 – This introduction to ChiRunning will be part of SRUs first Quarterly Injury Prevention Series (QuIPS) and will also include a presentation by physical therapists on preventing running injury.
10:00-11:00am TO BE RESCHEDULED – Uxbridge Library, 15 N Main St Uxbridge, MA 01569
6:30-7:30pm, TO BE RESCHEDULED – REI Framingham , 375 Cochituate Rd, Framingham, MA 01701
6:30-7:30pm, Tuesday, April 7th – Rhode Runner, 657 N Main St, Providence, RI 02906
Join Me for a Full ChiRunning Workshop! See Dates/Details.