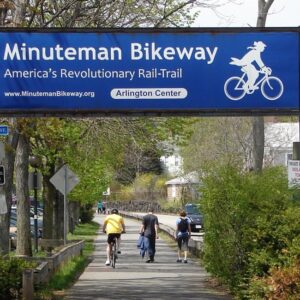 Dreamfar Triathlon is a community triathlon team, established in 2007, that welcomes athletes of all abilities. Our motto is "swim, bike, run, breakfast!" Come join us for a workout, we promise you you'll get in a great workout, and have a great time doing it!
Date: Sat, April 2nd
Time: 7am - Long Course Athletes (70.3/Ironman), Aim to Be Ready to Leave on the bikes at 7am (so arrive 10-15 minutes before)
8:30am Short Course Athletes (Sprint/Olympic/Unsure/Newbie)
9:30a Group Breakfast at Kickstand Cafe, 594 Mass Ave, Arlington
There is no bathroom at the bike path, so stop somewhere before you get there. There are bathrooms on the bike path (I think in Lexington) and at the Kickstand Cafe, following the workout.
Location: Meet at the Entrance to the Minuteman Bike Path, Corner of Massachusetts Ave & Mystic St., Arlington, MA. Some metered parking behind 645 Mass. Ave, or the Russell Common Municipal Lot, 78-92 Chestnut St.
Workout Details:
Since we have some athletes training for longer distances, and others training for shorter distance races, we will sometimes have two start times. Please read the information carefully. If you're training for shorter distance races, but you'd like to get in extra training, you're welcome to join the earlier workout.
7am - 20 mile out and back on the Minuteman Bike Path
8:30am - Short out n back bike Intervals on the Bike Path, with a strength exercise following each ride. Total ride 10-15 miles. 
9:30a Breakfast Kickstand Cafe
Gear Needed: Sneakers, Bike, Helmet, Sun Glasses, Bike Shoes (optional), Gloves (optional), Water Bottle, a base layer top with a wind blocking jacket are recommended, maybe a face buff in case it's windy.